Devatis Limited is a licensed pharmaceutical company in New Zealand. Being active since 2007 in New Zealand, the company was initially incorporated as DEVA Holdings NZ Ltd and amended its name as Devatis Limited as of March 20, 2017. Devatis Limited is 100% owned by DEVA Holding A.S. which is one of the leading pharmaceutical companies in Turkey. Through DEVA Holding A.S., Devatis Ltd. is a part of globally active EastPharma group companies. Having an enterprising and innovative attitude in the pharmaceutical market, DEVA Holding A.S. is active in several important territories all over the world. The essential aim is to make perfect quality medicines available for everyone. In this respect, DEVA is working devotedly at its EU-GMP and US FDA approved, state-of-art manufacturing facilities with approximately 2500 employees.
Established in 1958, DEVA Holding has approximately 600 products in in the Turkish pharmaceuticals market and with excellent manufacturing capabilities for nearly all kind of pharmaceutical forms, DEVA develops, produces, markets and sells its high-quality finished products, APIs and veterinary products worldwide. DEVA offers a wide range of products in various therapeutical areas including antibacterial, antineoplastic, musculoskeletal, cardiovascular, gastrointestinal, respiratory, central nervous system, dermatology and hormones.
DEVA HOLDİNG A.Ş.
Comprehensive Product Portfolio
DEVA Holding has more than 650 products in 14 therapeutic areas including Hematology & oncology, ophthalmology and respiratory system products amongst others creating difference by launching new products into market every single year.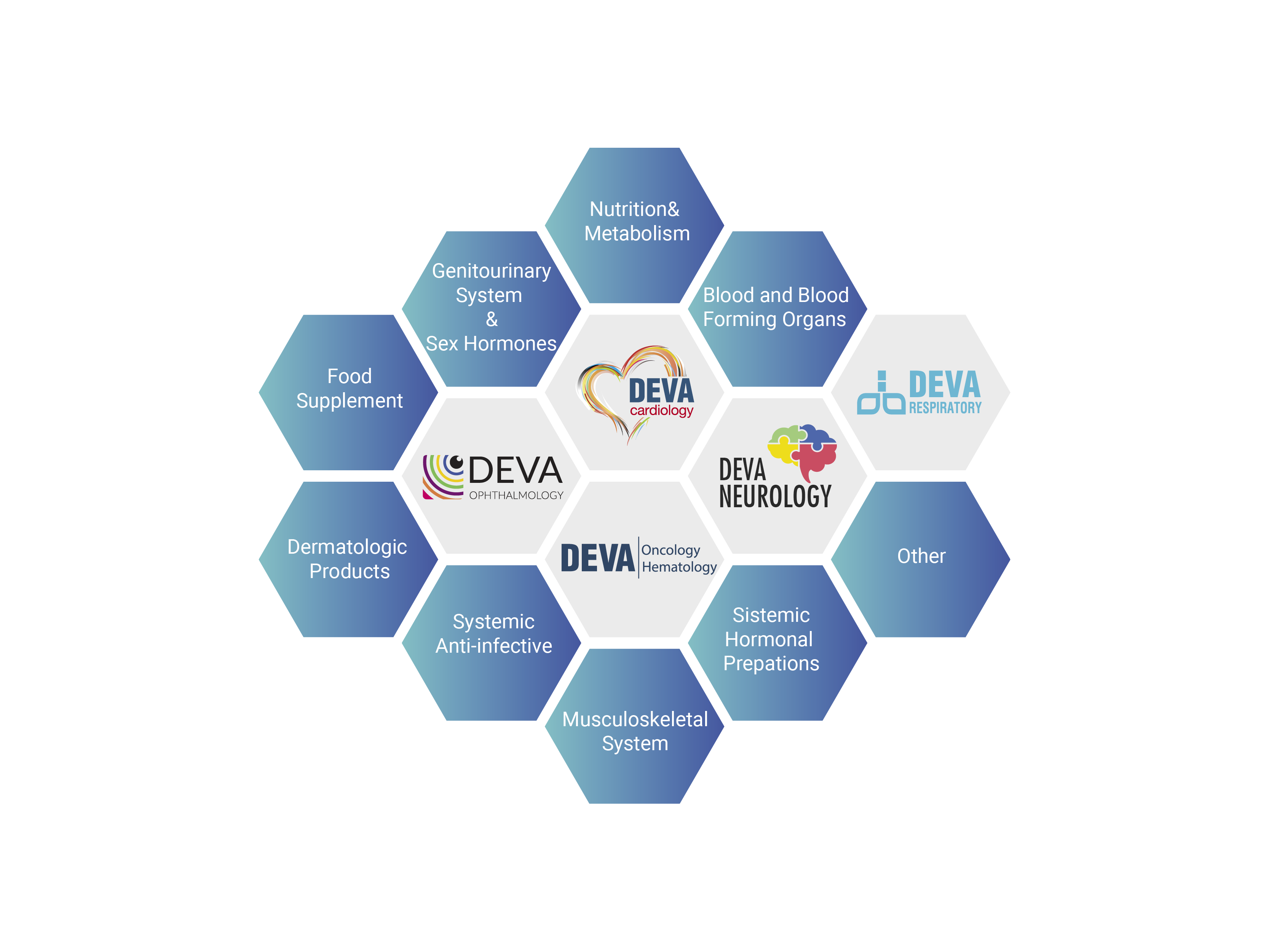 Manufacturing Capabilities
DEVA production facilities have been approved and certified by EU GMP and US FDA with an annual output capacity of 578 million units. Manufacturing capacity allows production of different pharmaceutical forms at large scales:
Non-sterile
Tablets
Coated Tablets
Enteric – Coated Tablets
Bilayer Tablets
Chewable tablets
Capsules
Micropellet Capsules
Softgel Capsules
Sugar Coated Pills
Syrups
Suspensions
Creams
Pomades
Ointments
Drops
Sprays
Gels
Suppositories
MDI (Metered Dose Inhaler)
DPI (Dry Powder Inhaler)
Sterile
Ampoules
Vial
Lyophilized Vial
Eye drop & Nebul
Sterile Animal Health
Established Quality Standards
The high quality of DEVA production facilities are endorsed by globally recognized certification bodies:
EU – GMP (German Health Authority - Baden Württemberg, Portuguese Health Authority - Infarmed)
FDA (U.S. Food and Drug Administration)
MedSafe (New Zealand Medicines and Medical Devices Safety Authority)
ISO 9001 Quality Management System
ISO 27001 Information Security Management System
ISO 14001 Environmental Management System
BS OHSAS 18001 Occupational Health and Safety Management
Manufacturing Facilities
DEVA has three manufacturing facilities which are endorsed by internationally recognized certifications proving the high quality standards of DEVA.
Location: Çerkezkoy/Turkey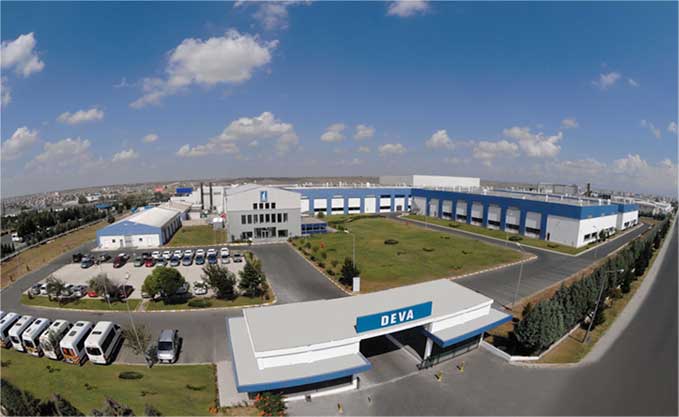 Solid Manufacturing Unit
Dry powder suspensions
Tablets
Chewable tablets
Bilayer tablets
Capsules
Liquid / Semi Solid Manufacturing Unit
Creams, pomades & gels
Eye pomads
Suppozituar
Drops
Syrup
Cephalosporin Manufacturing Unit
Sterile powder vial
Dry suspensions
Tablets
Capsules
Penicilin Manufacturing Unit
Sterile powder vial
Dry suspensions
Tablets
Hormone Products Manufacturing Unit (Non sterile)
Tablets
Coated Tablets
Creams - Gels - Pomades
Lotion & packaging
Hormone Products Manufacturing Unit (Sterile)
Inhaled Products
MDI (Metered Dose Inhaler)
DPI (Dry powder Inhaler)
Sterile Liquid Vial and Soft Gel Capsule Products
Sterile Liquid Vial
Sterile Liquid Ampoules
Soft Gel Capsule
Location: Turkey's Largest Logistics Center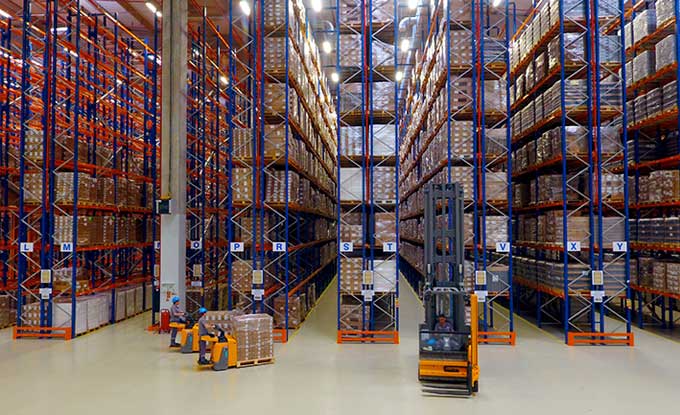 Turkey's largest pharmaceutical logistics center with 58,000 m2 total land area, which received EU GMP approval, conducts its activities with a capacity of 43,500 pallets.
API Production Units
Human Finished Dosage Forms Production Units
Solid Oncolytics (tablets & capsules)
Sterile Liquid Oncolytics (liquid & lyophilized vials)
Animal Health Products Production Units
Solids (tablets & powders)
Location: Kartepe/Turkey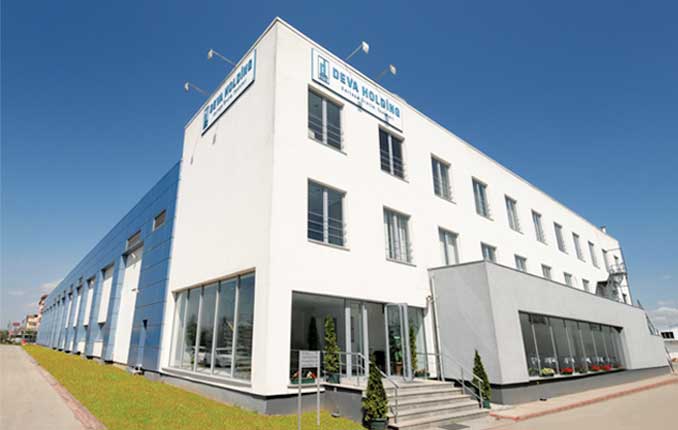 Empty& filled ampoule production
Sterile vial & lyophilisation production
SVP production with BFS technology
Unit dose: 0.35 ml – 3 ml (LDPE)
Multidose & Inj: 2.5ml - 10 ml (LDPE)
Eye drop production in sterile PE bottle
Cologne production